You can have a cheap wedding for less than $5000.00 while still having the wedding of your dreams. I've compiled a list of ten fantastic ways to save a ton of money on your wedding so you can get started on your wedding planning right away.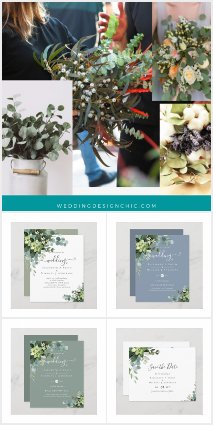 1. Reduce the number of people who will be attending.
Fewer guests imply a smaller venue and fewer mouths to feed, both of which are advantageous. Consider the possibility of not having a plus one or children (these are not popular choices but they do keep the guest list down). There are a variety of methods you can use to inform your guests that you must limit the number of guests due to the capacity of the venue or the constraints of your budget. Incorporating a poetically worded enclosure with your wedding invitation (or posting it on your wedding website) will help you communicate your message more effectively. Keep in mind, however, that this is a less-than-popular alternative.
2. Think about having your event in a family home or a garden.
Backyard and garden weddings are more popular than ever, especially in the wake of the Pandemic and the need to host events outdoors in limited space and with a limited number of guests. They no longer carry the negative connotation that they did in the past, and they are a beautiful complement to rustic wedding themes. You can save a significant amount of money by having your wedding at your home or the home of your family. If the weather isn't cooperating, you can rent a marquee for the event.
3. Host a potluck dinner.
Set up a potluck catering arrangement in which each guest brings a dish to share in order to save money on catering costs. This is a popular choice for couples who want to have a low-cost wedding. Ensure that food safety regulations are adhered to in all instances.
4. Grow your own flowers to save money on flower purchases.
If you want to save money on flowers, you can grow your own flowers and use them to make your bridal bouquet, table decorations, and other DIY arrangements. This is something that you should begin thinking about well in advance of the event. Another option is to inquire with friends or family members who have a green thumb about the possibility of receiving flowers from their gardens.
5. Avoid spending money on paper invitations by opting for digital invitations.
Prepare for your wedding by creating a free wedding website and using social media to send out save the dates and invitations. This is a cost-effective and environmentally friendly option that is also environmentally friendly. Despite this, paper and card invitations are still the most popular choice because guests often keep them as mementos of the event.
Cheap wedding invitations
are available through the low-budget wedding network, allowing couples to get a high-quality paper solution for a fraction of the regular price. It's the best of both worlds.
6. What you can do to save money on your wedding dress.
Preloved wedding dresses have typically only been worn once, which means that with proper cleaning and storage, you can save a significant amount of money. Online stores also offer excellent value wedding gowns; however, you should carefully read the reviews and sizing guides before making your purchase.
7. Save money on automobiles by driving your own or your family's vehicles.
Make use of a family member or a friend's vehicle to get to and from the ceremony or reception venue. You can save money on car rentals if you bring your own vehicle to the event. Wrap them in a satin ribbon to make them appear as if they are wedding cars (clean them first). Make sure to bring your own fuel and to have the vehicle thoroughly cleaned both before and after you borrow it.
8. Hold both the ceremony and the reception in the same location.
You will save money not only on multiple venues but also on transportation to and from those venues if you have your wedding and reception in the same location as your wedding ceremony.
9. Make your reservation during off-season hours and on a weekday.
It is possible to reduce the costs of a wedding venue by as much as half simply by changing the day of the week or by holding the event outside of peak season.
10. Tips for lowering the cost of your photographs.
Employing a talented photography student at a significant discount is a great way to save money on your photography needs. To save time and money, ask a talented family member (or two) who has access to a good phone to assist you. Some couples give disposable cameras to their guests as wedding favors, but I recommend putting up a sign instructing them to upload their photos to your wedding social media pages using a specific hashtag in order to get better-quality photos. Once you have access to hundreds of photos, you can choose the ones you want to include in your wedding album.